Taylor Martin Band is playing at the Anastasia Music Festival in March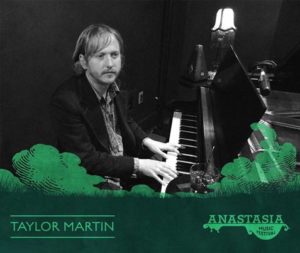 Saint Augustine, Florida is home to the Anastasia Music Festival, where every Spring a celebration of traditional and modern bluegrass music debuts at the St. Augustine Amphitheatre. The 2017 event will be help Thursday, March 16, 2017 through Saturday, March 18, where Taylor Martin will be performing 2 sets.
The Taylor Martin Band Schedule:
Thursday 3/16 8:00pm
Saturday 3/18 3:30pm
For full festival details and information on camping and local accommodations, visit www.anastasiamusicfestival.com.